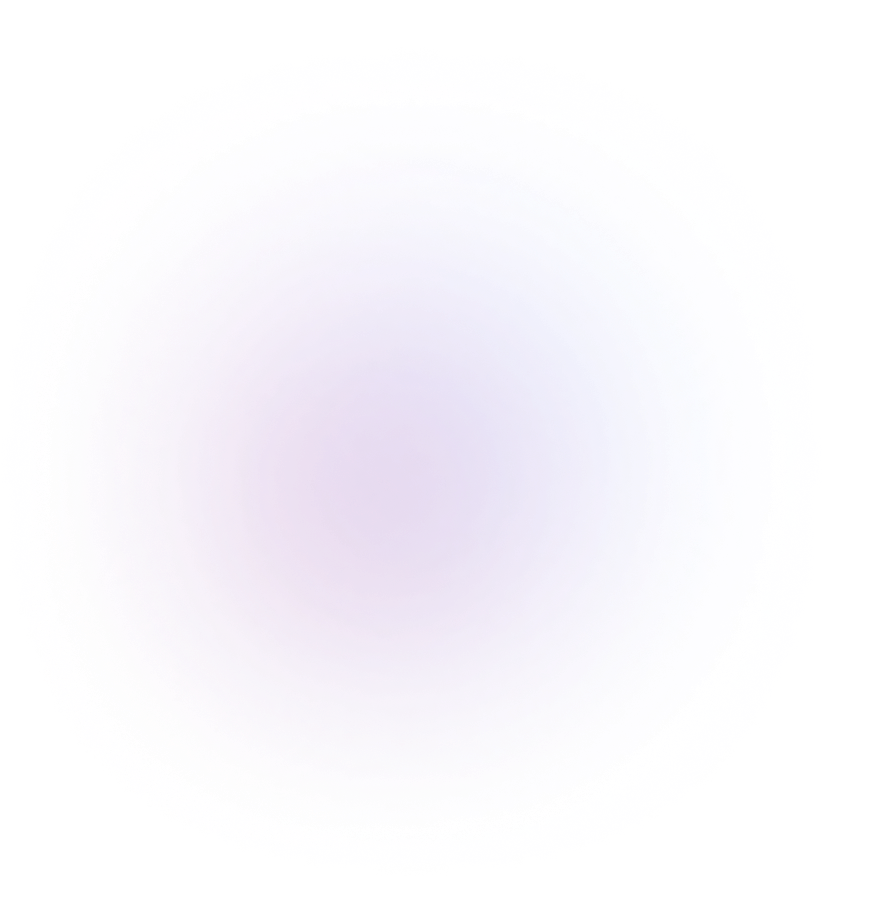 Prof. George Magoha was sworn in as Cabinet Secretary, Ministry of Education, on March 26, 2019. He is a Professor of Transplant Surgery. Before his appointment as Cabinet Secretary, Prof. Magoha was the Chairman of the Kenya National Examinations Council (KNEC) where he served from March 09, 2016 to March 08, 2019. He was also an Honorary Consultant Surgeon and Urologist at Kenyatta National Hospital and Nairobi Hospital.
Before joining KNEC, Prof. Magoha served as Vice-Chancellor, University of Nairobi for 10 years from January 2005 to January 2015. Previously, he was Chairman of the African Network of Scientific and Technological Institutions and the Kenya Medical Practitioners and Dentists Board.
For two years, from August 2013 to August 2015, Prof. Magoha served as the President of the Association of Medical Councils of Africa. He also served as the Chairman of Kenya Association of Urological Surgeons (KAUS) from 1997 to 2013.
While serving as Vice Chancellor of the University of Nairobi, Prof. Magoha was elected President of the Association of African Universities (AAU) in 2011, a position he held until 2013. He has been serving as a member of the AAU executive board since 2005.
Prof. George Magoha
Cabinet Secretary, Ministry of Education
Prof. Magoha served as a Commissioner at the Commission for University Education (CUE), previously called Commission for Higher Education (CHE), from 2005 to 2013.
For his exemplary service, Prof. Magoha the Kenya Medical Association honoured Prof Magoha with Distinguished Service Award for services he offered to the Medical Profession in 2008. He represented the African Continent in the Confucius Council in Beijing, China from 2009-2015.
Born in 1952, Prof. Magoha undertook his primary education in Yala, Siaya County and Nairobi County before joining Starehe Boys Centre and Strathmore College for his high school education. He then proceeded to the University of Lagos in Nigeria where he studied Medicine. He furthered his studies in Surgery and Urology at Lagos University Teaching Hospital, University College Hospital, Ibadan; Royal College of Surgeons, Dublin, Ireland and Royal Postgraduate Medical School Hammersmith Hospital, London, Department of Urology, where he earned various academic awards.
He trained in executive management at the Stanford University, Graduate School of Business, and has many international professional honours and awards. Locally, the awards include Chief of the Order of Burning Spear (CBS), Moran of the Burning Spear (MBS) and Elder of the Burning Spear (EBS).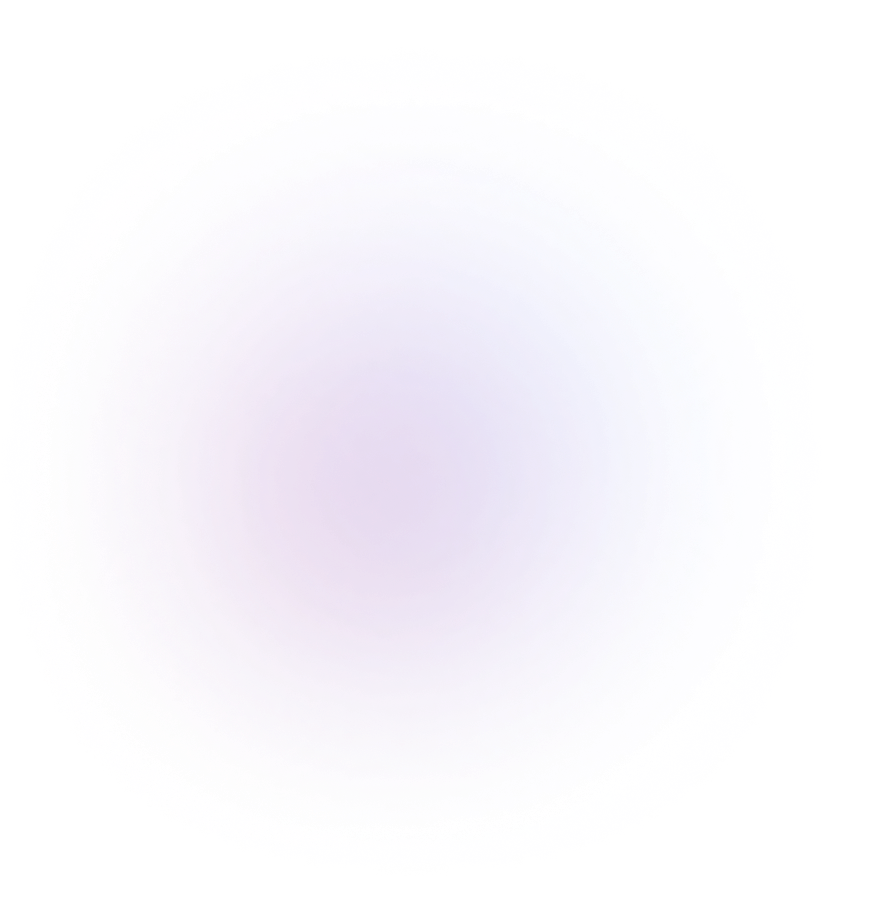 As the Chamber of Commerce, we value innovation and skills enhancement and commit to strengthening our support for TVET institutions to ensure that training programmes actually led to employment or self-employment. We strongly believe in the ability of youth-led businesses to stimulate the business ecosystem, as they largely contribute to product diversification and increased livelihoods. In this regard, the Chamber implements initiatives that constantly promote youth inclusion in trade and create opportunities for the youth to establish, manage and scale up their businesses. We design appropriate training programs that build the capacity of young people to thrive in the competitive business world. We link them with financing opportunities, business mentorship, networks and exposure to global markets to improve their market competiveness.
Partnership between the Private Sector, Government and Academia are vital for strengthening the ability of TVET institutions to meet industry needs, which are largely evolving to be technology driven. With combined synergies, our investment in TVET will stretch beyond empowering this young people, as the Country will benefit from innovation outcomes that will spur enterprise and economic growth.
Message from Richard Ngatia
As the President of the Kenya National Chamber of Commerce and Industry(KNCCI), I am delighted to participate as the Chief Guest in the Kisii Polytechnic Inaugural International Interdisciplinary Conference.
I congratulate the Kisii National Polytechnic and the County Government of Kisii for hosting this noble initiative that will convene stakeholders from various sectors in this important dialogue. I am particularly enthusiastic about the theme for the conference, which seeks to strengthen the link between Technical and Vocational Education and Training (TVET) and sustainable development by refocusing on innovation.
I must commend our young people for the resilience they have shown throughout the covid-19 pandemic. Despite the challenges, they have constantly demonstrated the will to adopt, learn and gain new skills. Young people are the agents of change who will solve current and future development problems through the innovative application of their knowledge, skills and talent. By supporting TVET, we are unlocking the potential of the youth to shape our vision 2030 and drive the global sustainable development goals.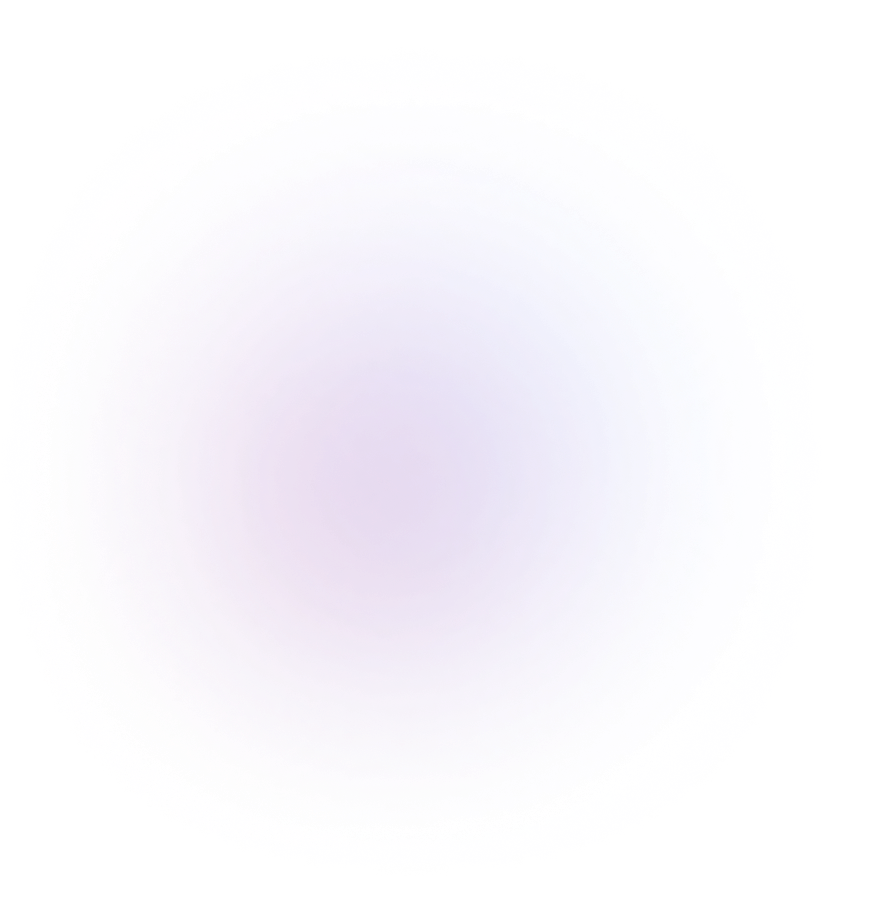 H.E. Hon. James E.O Ongwae, EGH, CBS, EBS
"You cannot grow the economy without carrying the stakeholders with you; we are going to focus on the growing of the various sectors that support our economy". Governor Ongwae.
Upon retirement in December 2005, Governor James Ongwae continued participating actively in shaping national leadership, development and political agenda. He vied for the Kitutu Chache parliamentary seat during the 2007 and in 2010 he actively participated in campaigning for the Kenya Constitution 2010.
He worked for the Rt. Hon. Raila Odinga's Presidential Secretariat in 2012 as the Chief Campaign Manager before leaving to run for the Kisii County gubernatorial seat during the March 3, 2013 general elections, which he won with a landslide.
H.E. Governor James Ongwae was sworn to office on 27 March 2013, thus becoming the first Governor of Kisii County under the new constitution dispensation.
Governor James Ongwae believes that you cannot grow the economy without carrying the stakeholders with you. In his leadership, he has focused on developing institutional frameworks that would lay a strong foundation for a prosperous Kisii County.
Of immediate focus is the development of various infrastructures to promote economic growth, creation of job opportunities, tackling poverty, improving educations standards, improvement of healthcare facilities, development of cottage industries and value addition and improvement of agricultural competitiveness.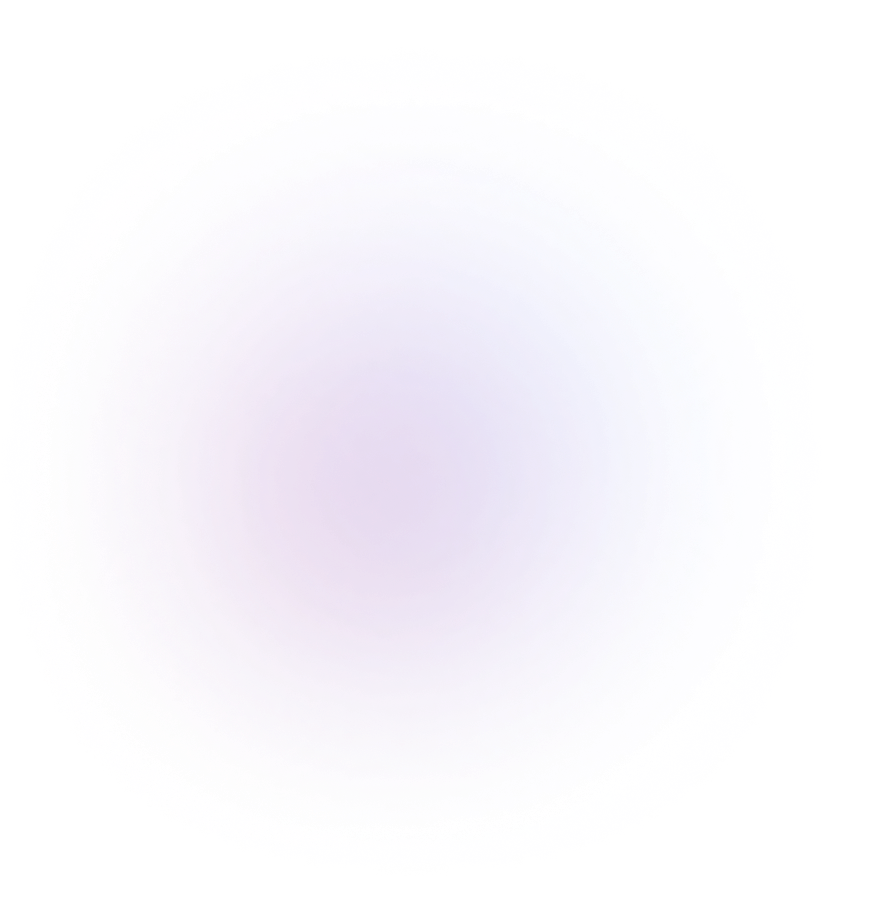 Dr. Khan has about 30 years of healthcare experience with expertise in hospital and nursing administration, quality improvement and patient safety. She has extensive leadership experience working in the University /Teaching Hospitals as well as in non-academic hospital environment.
Dr. Zeenat Sulaiman Khan
Regional Chief Executive Officer (Interim) Aga Khan Health Service, East Africa (AKHS- EA)
Regional Chief Executive Officer (Interim) Aga Khan Health Service, East Africa (AKHS- EA). She also holds the position of Global Head of Quality, Clinical Programs and Projects for the Aga Khan Health Services. Dr. Khan is also a Consultant with Joint Commission International (JCIA).
Dr. Khan holds a Doctorate degree from Johns Hopkins University, Masters in Healthcare from the University of Minnesota, and MSc in Nursing from Medical University of Smith Carolina College of Nursing and RN and BSc in Nursing, AKUSON Karachi.
AKHS-EA system encompasses four hospitals (375 beds) and around 50 outreach and specialized health facilities across Kenya and Tanzania. As a system, AKHS-EA has nearly 1 million outpatient visits, 20 thousand inpatient admissions and an annual revenue of $73 million. The health system employs over 2,100 staff. Dr. Khan is responsible for providing strategic leadership to a senior leadership team comprising four CEOs for the AKHS-EA clusters and heads of finance and business development, quality and patient Safety and human resources, and information technology. She also oversees various infrastructure and facility development projects, including developing Kisumu hospital expansion, a comprehensive oncology building in Dar-es-Salaam and establishing the network of offsite and specialized clinics across the region. As the Regional Director Capital Projects of AKH, Dar Phase 2, Dr. Khan has led the consultants and contractors to a successful completion of the project within time and within budget (US$45m). In addition, she led accreditation of JCIA and SafeCare in various hospitals and offsite and specialized clinics.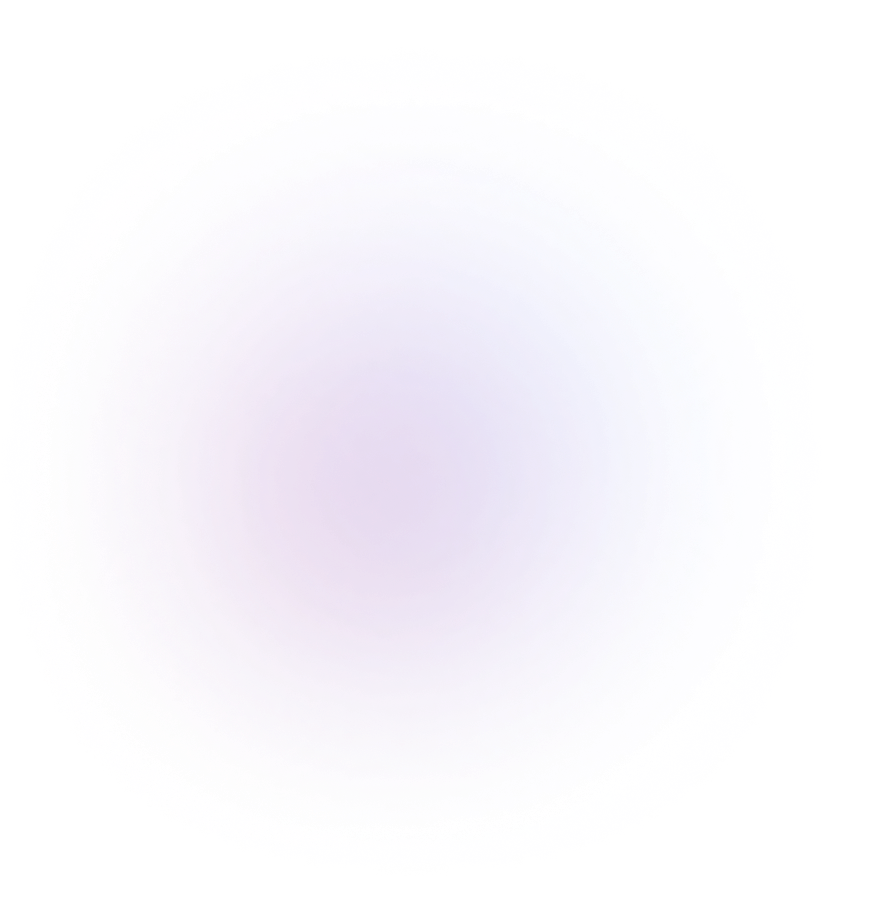 Hon. Hassan Noor Hassan is Chief Administrative Secretary in the Ministry of Education, he has responsibility over the State Departments for Vocational and Technical Training and Post Training and Skills Development.
Prior to this appointment he was Chief Administrative Secretary, Ministry of Sports Culture and Heritage. Hon. Hassan has an illustrious career of over 35 years of Public Service and Governance experience. With his firm hands-on and results-oriented transformative leader practising professionalism, team work and team spirit he brings wealth of experience that will shape TVET sector.
Hon. Hassan Noor Hassan
Chief Administrative Secretary in the Ministry of Education
His professional and academic career is associated with patriotism, having worked in the Provincial Administration in the coordination of Government programs in various places across the country. He has previously worked as Director of Administration , Ministry of Devolution and Planning, Chief Coordinator and Head of Secretariat, Mau Forest Secretariat, Office of the Prime Minister, Director of Administration, Ministry of Local Government, Provincial Commissioner: Western, Nyanza, and Rift Valley provinces. Office of the President, Provincial Administration and Internal Security, District Commissioner – Kiambu, Kakamega, Lugari, Gucha and as District Officer in Lamu, Nairobi, Kericho, Nakuru, Uasin Gishu, Meru and Embu.
He holds a Master of Arts in Diplomacy and International Studies from Washington International University, Bachelor of Arts in Political Science and Public Administration from The University of Nairobi and an alumni of Kwale High School.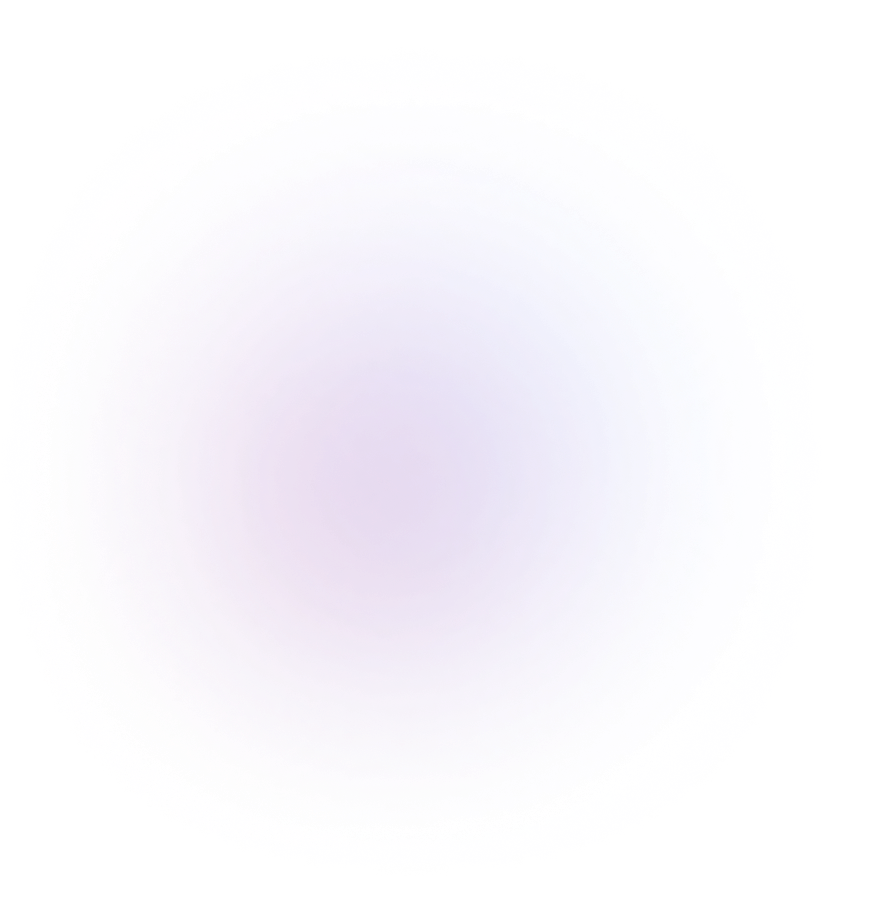 Hon. Hassan Noor Hassan is Chief Administrative Secretary in the Ministry of Education, he has responsibility over the State Departments for Vocational and Technical Training and Post Training and Skills Development.
Prior to this appointment he was Chief Administrative Secretary, Ministry of Sports Culture and Heritage. Hon. Hassan has an illustrious career of over 35 years of Public Service and Governance experience. With his firm hands-on and results-oriented transformative leader practising professionalism, team work and team spirit he brings wealth of experience that will shape TVET sector.
Margaret Wawuda Mwakima
Principal Secretary, State Department of Vocational and Technical Training (VTT), Ministry of Education.
Dr. Margaret Wawuda Mwakima is a Tourism and Biodiversity Management professional majoring in Sustainable Tourism Development and Management. As a Ph.D graduate, Dr. Mwakima has written a thesis on "Determinants of the Biodiversity Conservation -Tourism Nexus in the Buffer Zone of Amboseli Biosphere Reserve, Kenya." She is also a holder of a Masters Degree in Environmental Science with a major in Sustainable Natural Resources Management and a Bachelor of Education (Science) Degree in Botany and Zoology all from Kenyatta University.
Dr. Mwakima is currently the Principal Secretary, State Department for Vocational and Technical Training, Ministry of Education. She has served as Principal Secretary, State Departments Regional & Northern Corridor Development; East African Community; and Wildlife. She has also served as a Managing Director/CEO of Afrosayari Ltd as well as the Vice Chairperson of Kenya Wildlife Service (KWS) Board of Trustees and Board Member of Ecotourism Kenya.
As a Principal Secretary, Dr. Mwakima has demonstrated ability of being in charge of the administration of a State Department with high level of achievements and successes. She has been leading high level delegation meetings at both National, Regional and International level such as CITES, UNCBD, UNCCD, UNFCCC, RAMSAR Convention, CMS, Convention on the Environmental Impact Assessment in Transboundary Context, Rio Conventions linked with Climate Change, Global Program of Action for Protection of the Marine Environments from Land Based activities (GPA) among others; including AU and EAC meetings on thematic areas on environmental and Biodiversity Conservation.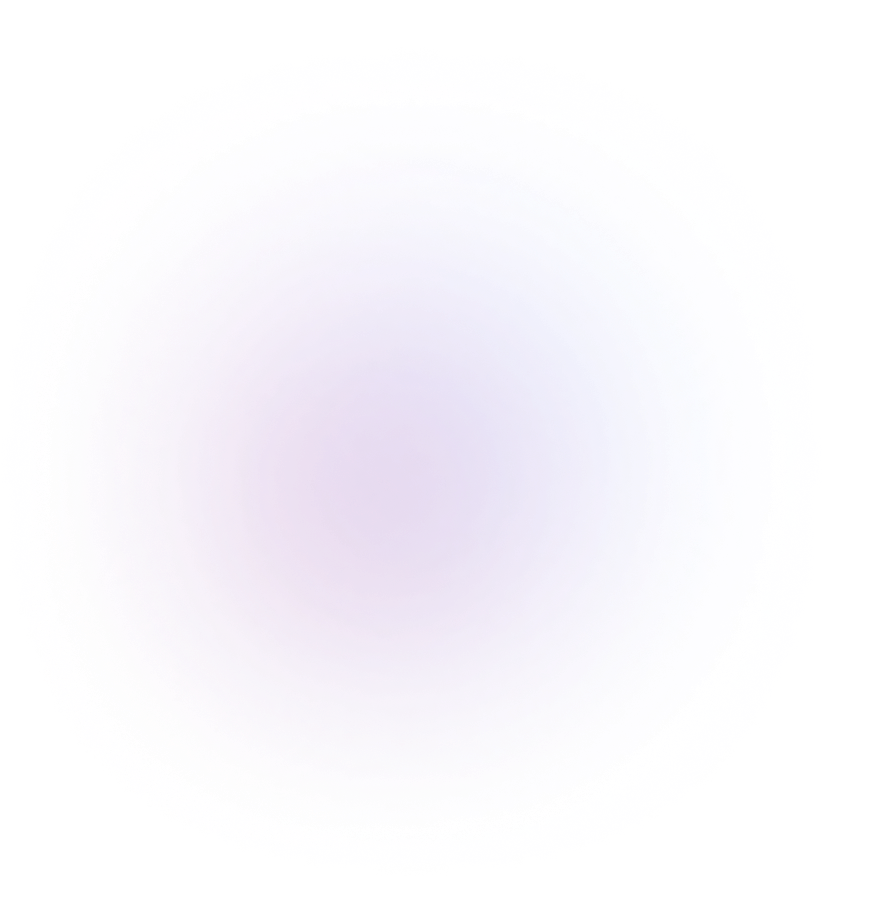 She was practising commercial law at TripleOKLaw Advocates at the time of her appointment. Previously she has worked in the commercial department at Daly & Inamdar Advocates and led the commercial team at Gumbo & Associates in matters projects, contractual agreements, company compliance and corporate governance. Maureen was also previously engaged as a legal researcher for the International Development Law Organisation as well as the Centre for International Sustainable Development Law.
Ms. Maureen Mbaka
Chief Administrative Secretary, ICT
Ms. Maureen Mbaka was appointed Chief Administrative Secretary by H.E. the President Uhuru Kenyatta in 2020.
She is an Advocate of the High Court of Kenya and a Certified Public Secretary of Kenya.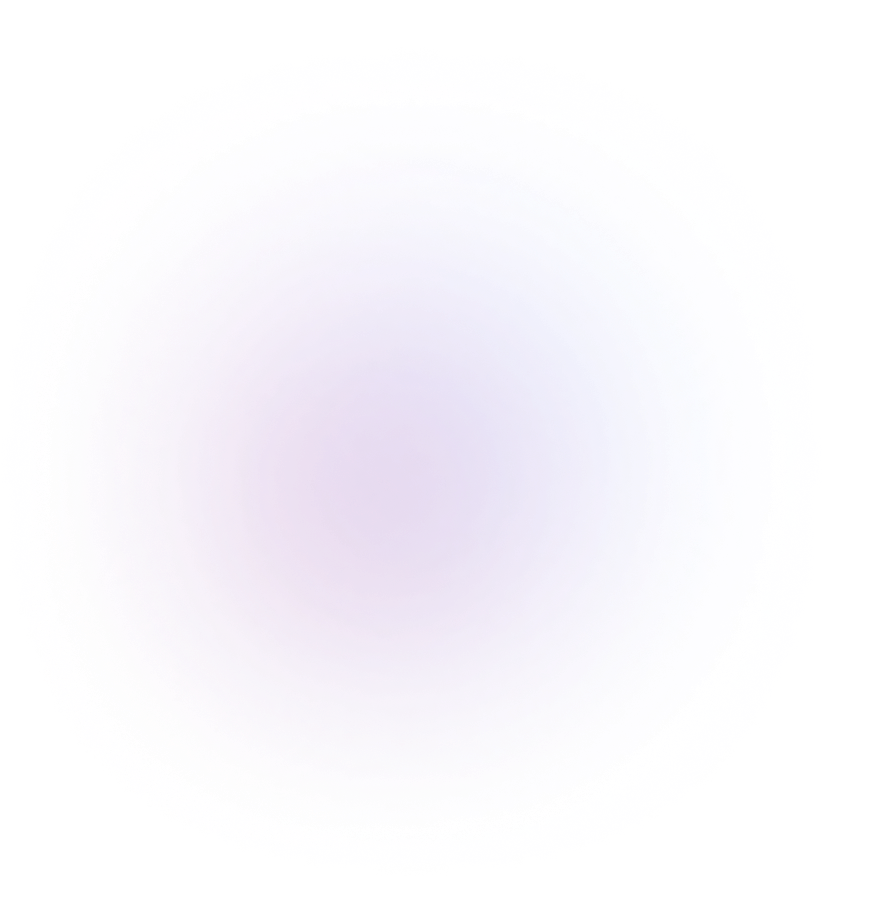 To support his research, he has written a number of competitive research proposals to National Research Foundation (NRF), Water Research Commission (WRC) etc. that have successfully been funded to the tune of over $1.2M, excluding the money raised to buy expensive capital equipment for his research. He has also been involved in a number of developing/reviewing research partnership agreements. Prof. Jaganyi was also a Trustee at the Msunduzi Innovation and Development Institute (MIDI) and has chaired the Boards of African Centre for
Crop Improvement (ACCI) and Centre for Water Resources Research (CWRR). These are Research Units which are internationally funded with International Board Members.
3 During his career, he has been involved in designing curricula and development of a number programmes both for undergraduate and postgraduate. He has successfully supervised a total of 40 postgraduate honors students, 28 MSc. students, 12 Ph.D. students and 4 postdoctoral scholars. Prof. Jaganyi has been an external and internal examiner for a number of postgraduate students at Ph.D. and Masters level in the last 25 years. He has published more than 100 peer-reviewed scientific papers, published in highly ranked ISI international journals including
Nature, as well as over 86 conference abstracts. He has been invited to present his research findings at a number of both local and international conferences. His research work has also appeared in some of the high impact journals in the field. He is a recipient of Alexander – Von - Humboldt in 2000 and he is a recipient of the 2010
University of KwaZulu-Natal, Distinguished Teachers Award
Prof. Deogratius Jaganyi
Vice-Chancellor, Mount Kenya University
Prof. Jaganyi is a full Professor, with a PhD in Chemistry, obtained in 1992 from Imperial College of Science, Technology and Medicine-University of London, England. He is also a holder of a Master of Science - Physical Chemistry degree (1988) and a Bachelor of Science degree in Chemistry (1985).
He is a Kenyan Citizen who was working as the Director of Research and Innovation at the University of Rwanda (UR). He has more than 12 years of experience at senior leadership and management, from being Deputy Dean in the Faculty of Science and Agriculture to Deputy Vice
Chancellor and Head of the College of Agriculture, Engineering and Science (DVC-HoC (CAES)) at University of Kwa Zulu-Natal (UKZN). His recent responsibilities included grant mobilization and management, research project management, data and research dissemination, including a wide range of training. He has also served on the Boards of the following UKZN affiliated institutes; the Sugar Milling Research Institute (SMRI), the Institute for Commercial Forestry Research (ICFR) and Msunduzi Innovation and Development Institute (MIDI), all research organizations. Prof. Jaganyi has also sat in a number of committees at, College, University level and nationally, on matters relating to research, teaching and learning and general university issues while at UKZN and currently at the University of Rwanda.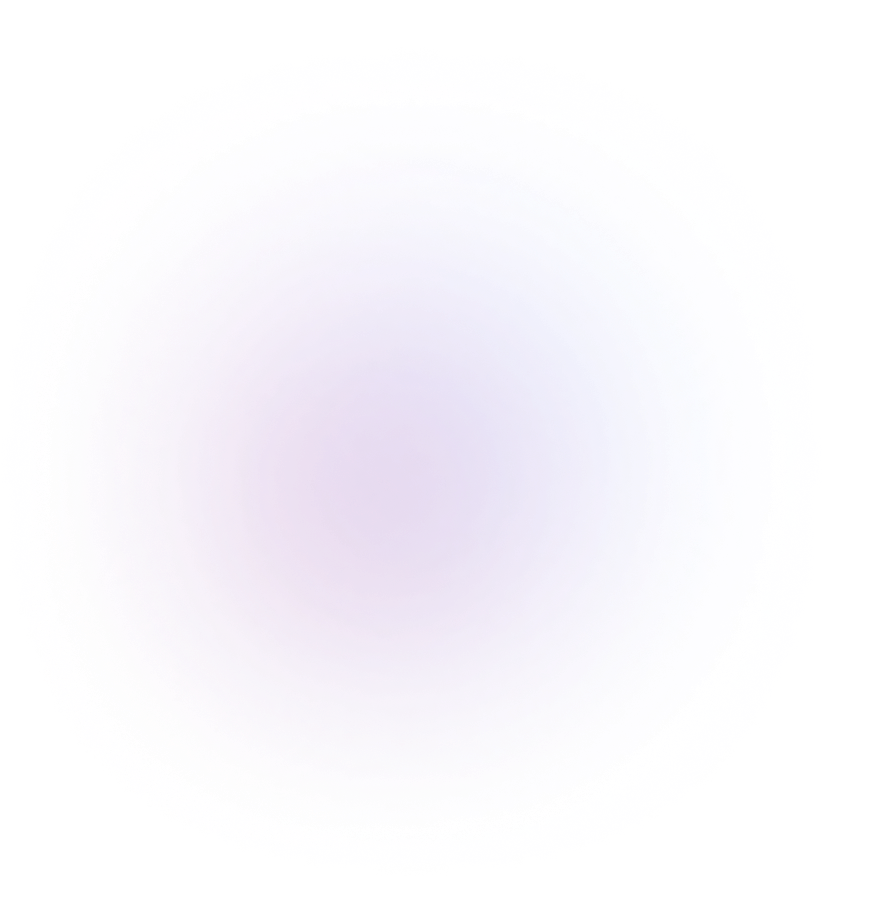 Currently Okibo is a County Minister in charge of Lands, Physical Planning and Urban Development, after serving as a Minister of Roads, Public Works, Infrastructure, Transport & Housing and Minister of Administration, Corporate Services and Stakeholder Management in the County Government of Kisii. Prior to this he was a Deputy Director and Senior Lecturer Jomo Kenyatta University of Agriculture and Technology, Chair of Post Graduate and Senior Lecturer Africa Nazarene University and had worked as a System Administrator among other position.
He has served in a number of Boards just to mention a few; Kisii Municipal Board, Gusii Academician Association, Strategic Management and Entrepreneurship Society of Kenya.
Dr. Okibo is open for responsibility in boards of dynamic organization and institution where; he can apply skills and knowledge for the benefit and growth of those organizations with the scope of self-advancement and contribution to the growth and development of the Nation and society at large, thus fulfillment of personal philosophy of "LIVING TO LEAVE BACK A LEGACY"
Dr. walter Okibo Bichanga
CEC Lands, Physical Planning and Urban Development
Dynamic transformative leader with extensive experience in Public Service, Academia and Industry. A competent strategist well experienced in corporate governance, a counsellor and certified mediator, capable of developing innovative plans and activities designed to facilitate competitive growth and competitive advantage. Possess excellent interpersonal, communication and negotiation skills, ability to influence decisions and to develop positive relationships both internally and externally. Do have extensive experience in research.
Dr. Okibo is a Ph.D. holder in Strategic Management, has Masters in Business Administration (MBA), and Bachelor of Commerce. He also has diplomas in Personnel Management and Computer Science. Has done a number of leadership shaping courses including Transformative Leadership Course, Strategic Leadership Development Program Course (SLDP), Corporate Leadership and Governance Course, Essentials of Guidance and Counselling for Public Service, Certificate in Professional Mediation, undertaken a Management Challenge with Outward Bound Trust of Kenya, Induction Program for County Executive Committee Members to mention but a few.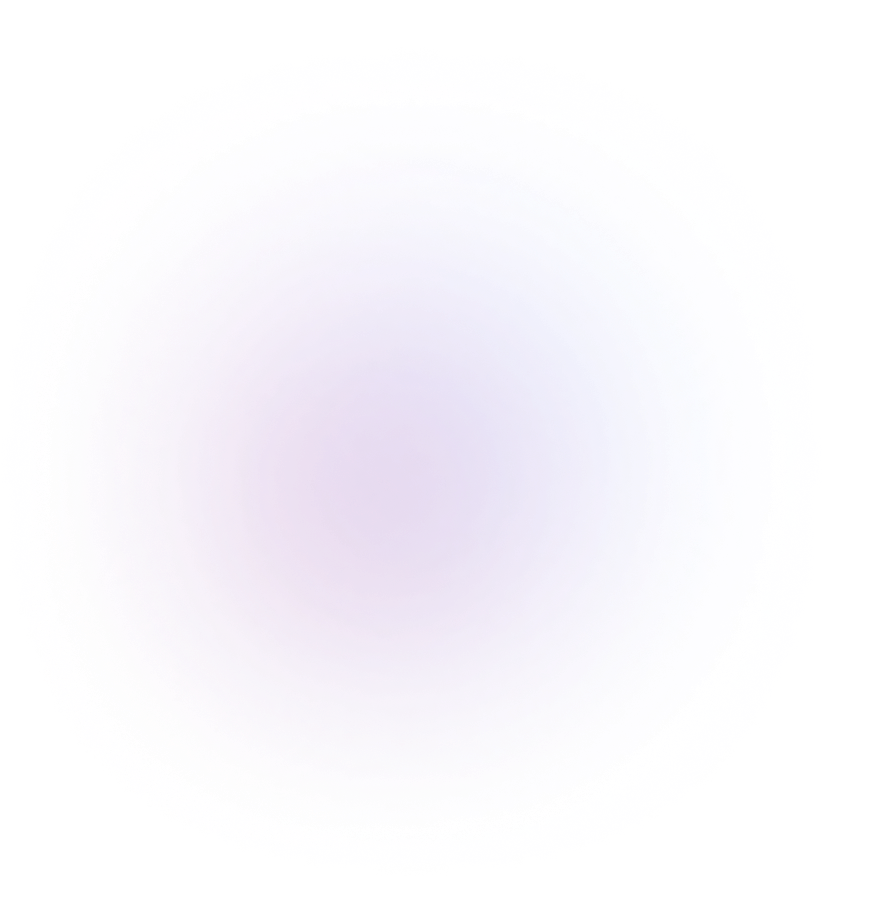 Sylvia is currently a Mastercard Foundation Alumni committee member where she volunteers her time in strengthening the Alumni network, employing Monitoring and Evaluation expertise to determine the various efficient processes that work in retaining and sustaining an Alumni network.
She is also a Global shaper Member at the Kigali Hub where she continues to offer her time and expertise in developing societies in Rwanda and beyond. Alongside her volunteer activities, she is the co-founder of Hepta Analytics (www.heptanalytics.com ), a machine learning and big data analytics company registered both in Kenya and Rwanda, focused on working with organizations in the African Continent, to make quality decisions faster, cheaper and on real time using the power of data. She also writes occasionally for various blogs and news websites where she continues to share her passion in space technology, advocating for investments in the space technology space in Africa as a possible and viable driver for change in all sectors by coming up with sustainable financially viable projects through various avenues.
Ms. Sylvia Bosibori
Geospatial Engineer & Head of Business, Hepta Analytics
Sylvia Bosibori's experience spans over 8 yrs. in the fields of geospatial engineering & space technology where she has helped start and launch technology companies, on the capacity of overseeing business processes. She holds a Bachelor of Science in Geospatial Engineering and Space Technology from the University Of Nairobi, and a Master of Science in Information Technology from Carnegie Mellon University. This has furthered and strengthened her expertise in Spatial Information technology and leveraging it for societal benefits. Examples include; her contribution towards combating climate change, gender related issues, and other socio-economic problems in society, with the key focus being the African continent.
She has worked with the United Nations and various other organizations, with the key contribution focus being the use of space technology for socio-economic development. Notable among the projects she was involved in include the use of space technologies to map; vulnerable groups in the informal settlements (including women and children), environmental issues, climate change etc. This has further provided her an opportunity and platforms to mentor young girls and women interested in Pursuing STEM (Science, Technology, Engineering and Mathematics) careers.
In 2013, she co-founded a startup company, Geowiz services, while still a sophomore in Geospatial Engineering and Space Technology at the University of Nairobi. This technology company focused on utilizing Geospatial Technologies for social good. Her main role was on business development, fostering partnerships, to enable the company deliver services to both Public and Private sector and organizing volunteer activities in that space in Kenya.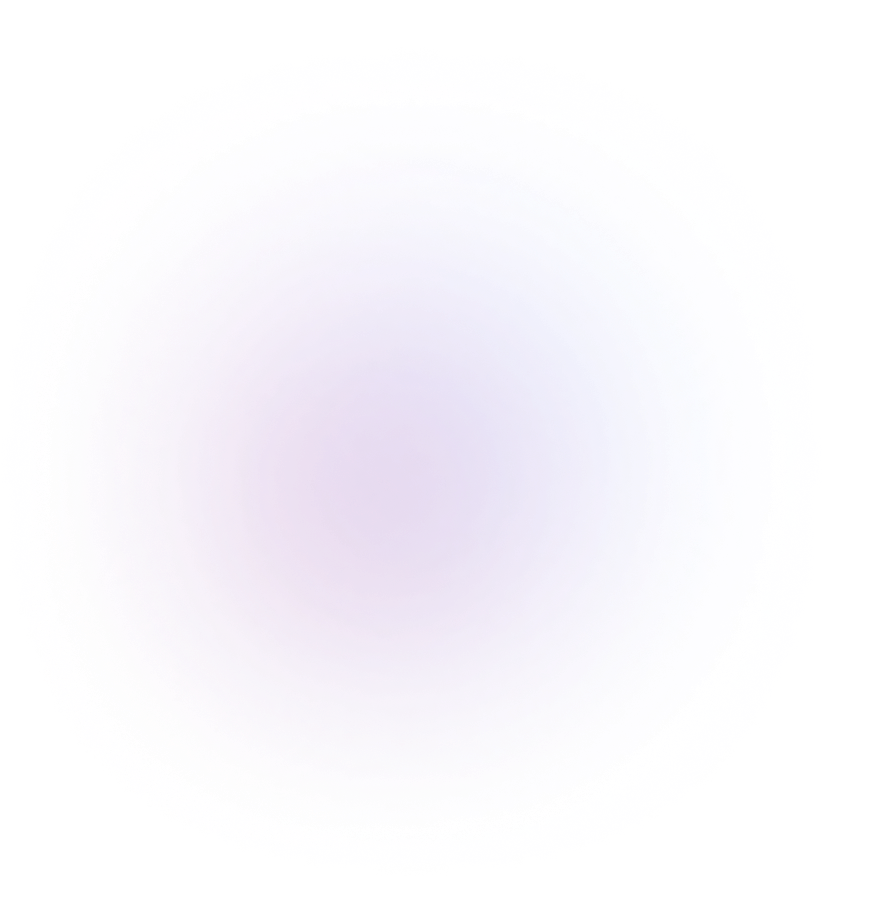 The footprint of Dr. Mattress in more than 20 locations across Kenya was brought about by the faith that he had in the Kenyan market and from the principle that Kenya deserves the best. His mission is to ensure that the youth realize their potential and use it.
Mr. Adnan has been in Kenya for 35 years and is an Alumni of the Technical University of Kenya (Formerly the Kenya Polytechnic). Throughout the years in Kenya, Mr. Adnan has seen the potential of the Kenyan Youth and how talented they are. This is what motivated his setting up of of a manufacturing plant, tapped on the talent of the Kenyan Youth to prove to them that all is possible and that there is nothing they cannot achieve. He saw that the market could be sustained by the same youth if only they were enabled and given opportunities.
By founding Dr. Mattress and employing 100% Kenyan youth in manufacturing, Mr. Adnan made an impact on the furniture and mattress industry in East Africa. He introduced the best and latest technology in the Mattress industry by being the pioneer of Pocket Spring, Visco Memory Foam, Latex Foam, Roll Pack mattress and steel structured upholstered knockdown furniture technologies in Kenya.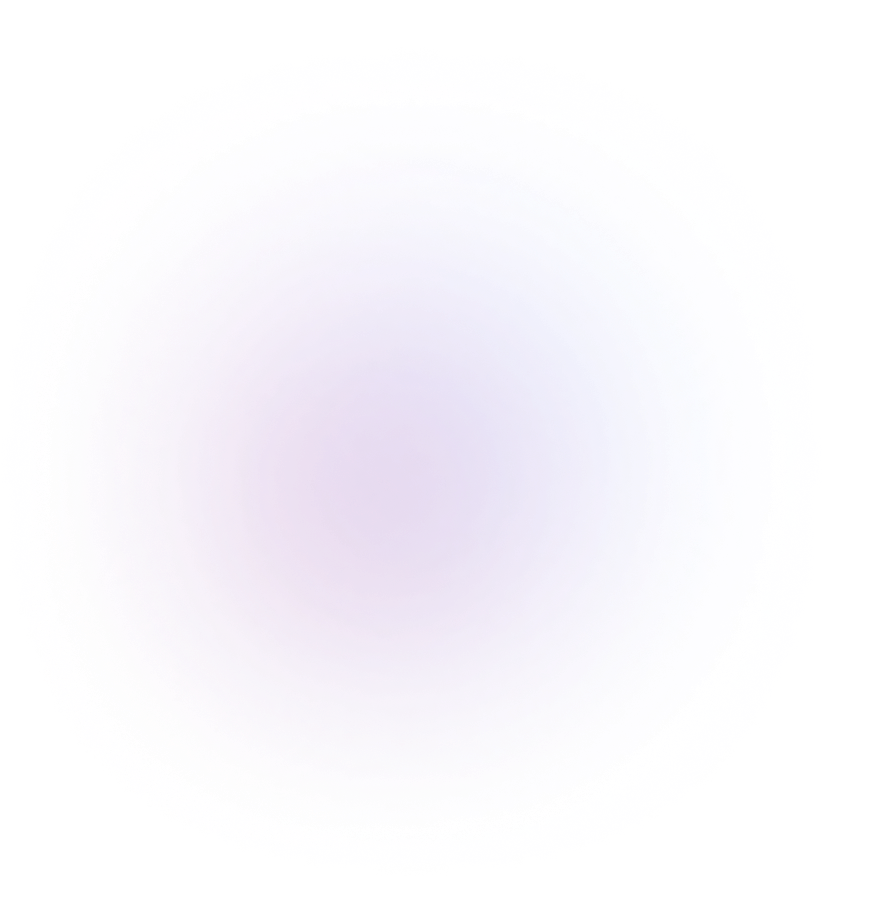 Gituku holds a BSc. Computer and Business Studies from Warwick University and currently resides in Nairobi with his family.
Gituku Kirika
Financial Services and Payments Expert
Gituku Kirika is a financial services and payments professional with proven track record in delivering innovative solutions, managing stakeholder engagement, taking on new initiatives and leading teams. Passionate about disruptive innovation in retail and business to business arena.
He has worked across East Africa with Standard Chartered Bank and Diamond Trust Bank primarily in product development. He later joined Mastercard as the digital payments lead across Sub-Saharan Africa. Today he is presently the chief executive officer at Integrated Payments Services, that powers PesaLink.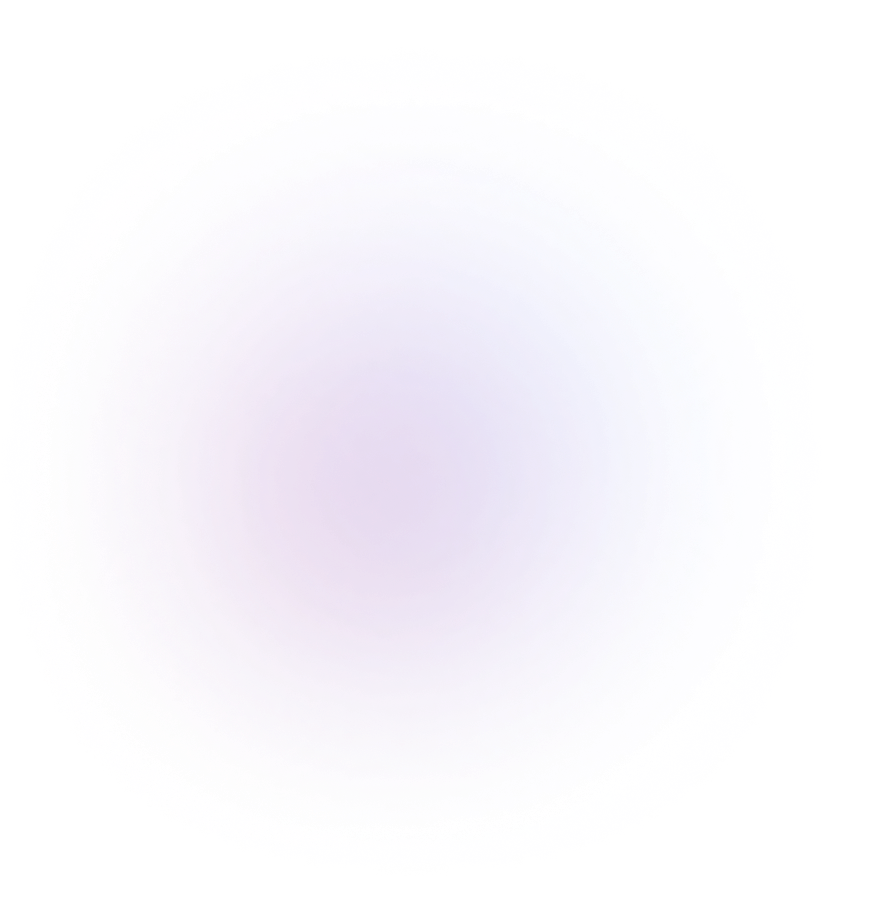 In his capacity as a leader, Mr. Mungai is the group chairman of Beyond group of companies and Kajiado Regional Water Company.
Mr. Muchiri Mungai
Director Youth in Business
Mr. Muchiri Mungai sits at the board of the Kenya National Chamber of Commerce and Industry (KNCCI) and also the Chairman of the KNCCI Youth in Business Committee whose sole mandate is to promote, protect and develop the commercial, industrial and investment interests of the youth in business.
Mr. Mungai is an experienced, entrepreneur and a business man with a demonstrated track record, skilled in negotiation, budgeting, business planning, strategic planning, and business development.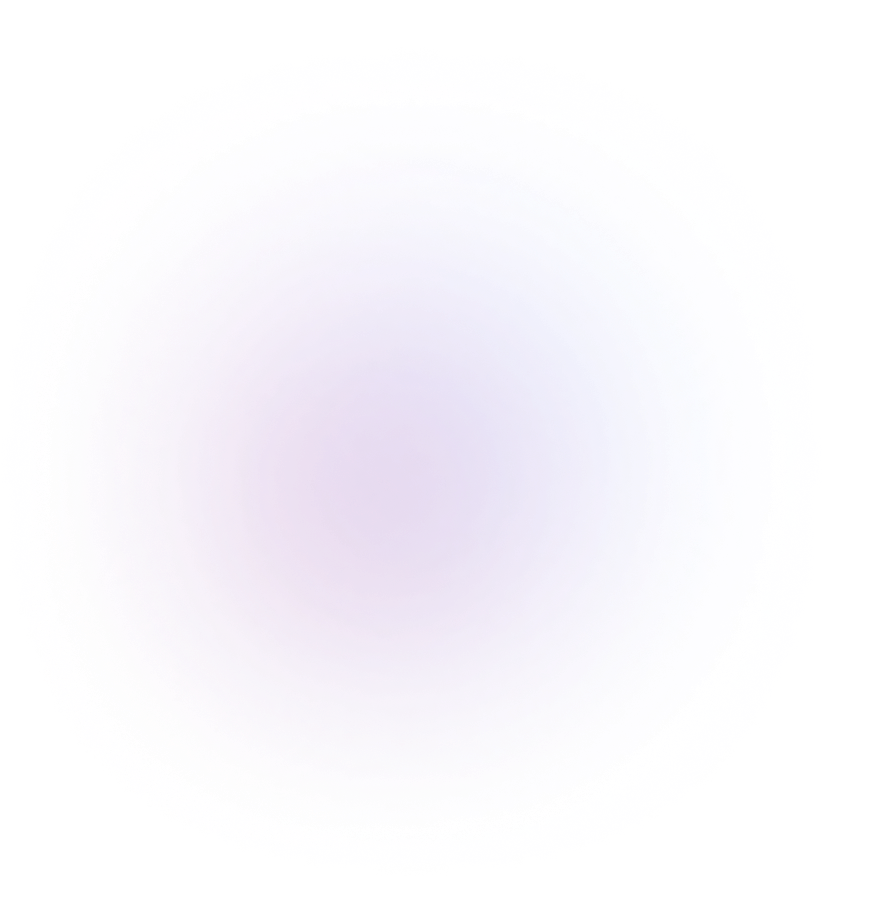 She is also Regional Representative for the East and Southern Africa (ESAf) Community of Practice (CoP) of the McKnight Foundation - Collaborative Crop Research Programme (CCRP), where she is in charge of training, administration, monitoring and evaluation of the CCRP projects within the Eastern Africa Region (Kenya, Malawi, Tanzania and Uganda). She is a firm believer and an advocate for research that meets the needs of society making it as participatory as possible for relevance and easy uptake. She sees a future where farmers will be empowered to take the lead in determining their own research agenda and being researchers and innovators in their own right.
She is also keen to see young people attain their potential in all ways and encourages many of them to engage in entrepreneurial activities using the resources available to them however small.
Prof. Linnet Gohole
Associate Professor - University of Eldoret, School of Agriculture & Biotechnology
Linnet Gohole is an Associate Professor at the University of Eldoret's School of Agriculture & Biotechnology. She is also the Director of UoE, Eldoret Town Campus. She is an Agricultural Entomologist by training. She holds a PhD in Agricultural Entomology from Wageningen University in the Netherlands, MSc. and BSc. from Kenyatta University. She lectures and supervises students both at undergraduate and postgraduate levels in areas related to crop protection. Her research focuses on integrated management of crop pests and agroecology. Prof. Gohole has published 27 scientific articles in reputable refereed journals and over 20 articles in other forms of publications. She belongs to 4 international and 3 local professional bodies ranging from Entomological, agriculture-related to multi-disciplinary ones. She has received several awards and fellowships to enhance her knowledge and skills in various areas. They range subject matter ones to leadership ones including the prestigious Norman Borlaug International Agricultural Science and Technology Fellowship.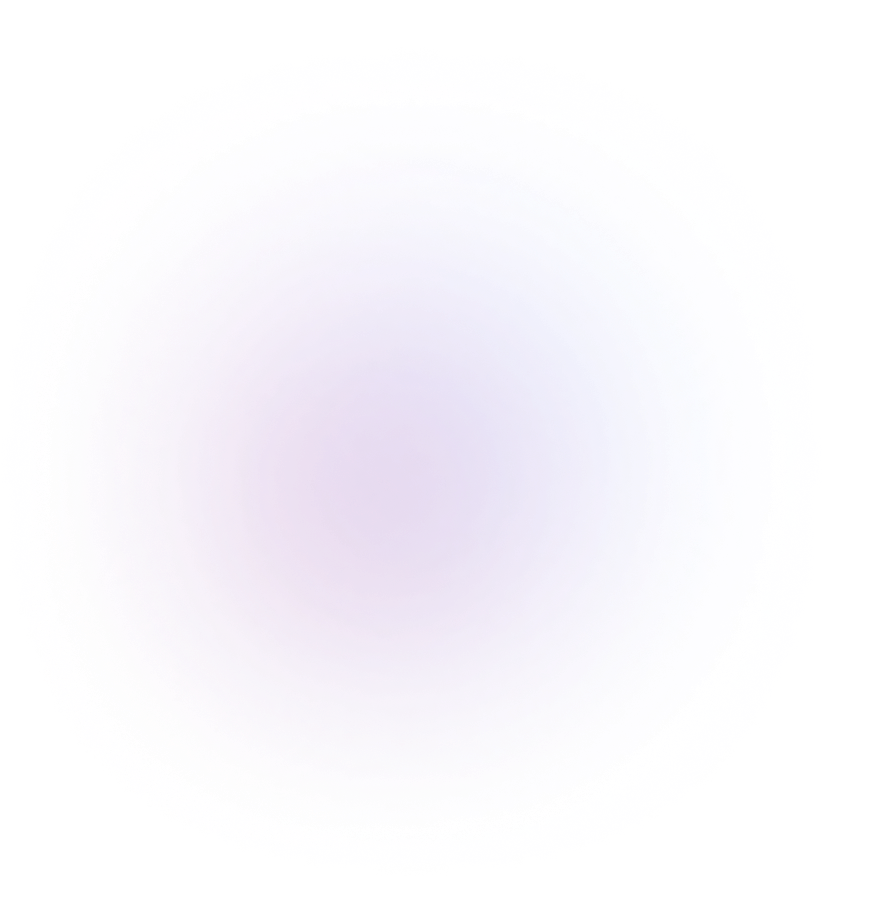 Mr. Matonda has more than 24 years of diverse experience in Leadership, Product Development, Brand Marketing and Management, having worked as a Sector Manager and focal point person at the Kenya Association of Manufacturers (KAM), leading in Sector based policy interventions including the plastics bags ban. He was one of the founding Board of Directors of PETCO Kenya whose objective was to address PET recycling in a responsible care model.
Mr. Samuel Matonda
Chief Executive Officer at the Kenya National Chamber of Commerce & Industry (KNCCI)
Mr. Samuel Matonda is a marketing and trade specialist, currently serving as the Chief Executive Officer at the Kenya National Chamber of Commerce & Industry (KNCCI) since March, 2021. He is a seasoned MSME Business Development and Trade expert and a key advocator of promoting Kenya export.
Before joining KNCCI he worked with different organizations regionally, where he was able to initiate and execute several achievements.
He has been involved in negotiations in East Africa Community (EAC) as well as African Continental Free Trade Area (AfCFTA) whose operation is ongoing.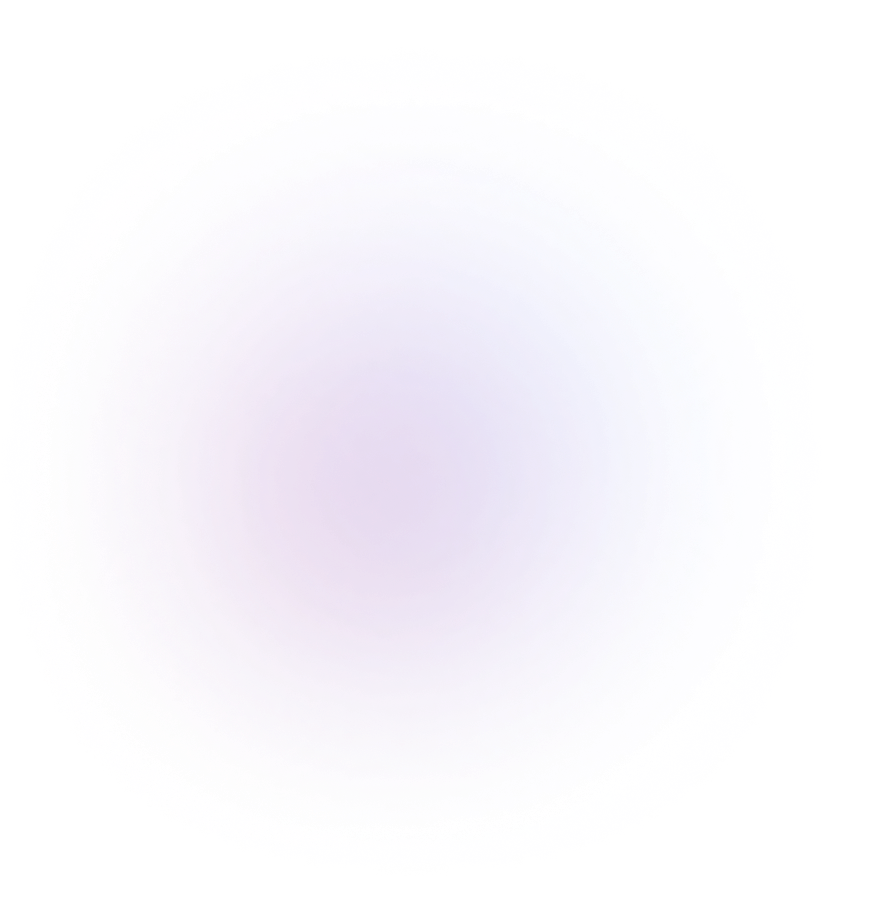 Leveraging on her diversified leadership experience Ms. Kangwana has emerged as a society development professional with keen eye in Societies' Sustainable development that is inclusive, diversified, fair and equal for all.
Her current day to day activities involve coordination of Kisii county Government activities whereby from time to time on behalf her boss H.E. The Governor, she is the designate chair of the topmost County Government organ: The Cabinet.
As a governance practitioner she serves several boards among them the Kisii municipality board and the Kisii county Budget and economic forum. She has been a member of several task forces aimed at enhancing service delivery in Kisii county.
Ms. Kangwana is passionate about community service where she serves as the county liaison Director Rotary Club of Kisii Central and she is the founder and chair of KIINIA KE CBO.
Ms. Kangwana is affiliated to several professional bodies among them the Women on boards Network Kenya (WOBN), Kisii county women in leadership network, Kenya Bankers Association and Kenya Institute of Management.
She is a three times recipient of the coveted KCB Simba award and has been credited for seamlessly coordinating Government functions, Key to note is the successful delivery of the 2020 Mashujaa Celebrations and the apt emergency response to covid-19 pandemic through strategizing, designing and implementing a robust operational, financial and compliance structures.
Ms kangwana has contributed to community and national discussions and has been featured many times in both mainstream televised and print media. She is a sought-after public speaker leveraging on this to mentor and coach youth and women while addressing community emergent issues.
Ms Kangwana is currently a JKUAT PhD student, she holds a master's degree in MSc. Entrepreneurship from JKUAT and a BA. Anthropology degree from the University of Nairobi. She has also done several professional courses in management, leadership, and Governance. She is a certified and trained professional mediator.
Edinah Kangwana
CEC Administration, Corporate Services and Stakeholder Management, Kisii County
Edinah Kangwana is a Transformational leader, Leadership and Governance practitioner, Development professional, Policy maker, Youth and gender advocate, Professional mediator, An entrepreneurship professional, Former banker and currently a Kisii county Government executive. She is a mother and wife.
Ms. Kangwana has over a decade management and leadership experience in both public and private sector having previously worked with Barclays and KCB Bank. She has a banking experience ranging from credit operations, customer Service and growth, profit optimization, operational cost management and control, wide enterprise risk management and general Branch operations.
In her quest for leadership diversity, Ms. Kangwana transitioned to public service where she currently serves as the county executive committee member heading the critical docket of Administration, Corporate services, and stakeholder management. In the same capacity she previously served in the trade, tourism, and industry docket.
She has public sector experience in policy formulation, public private sector engagement, public participation and stakeholders holder management, Budgeting and financial management, project management, public sector reforms, Disaster management, ADR based conflict resolution, Micro and SMEs development, Tourism development, International Trade development, enterprise innovation and technical skills development.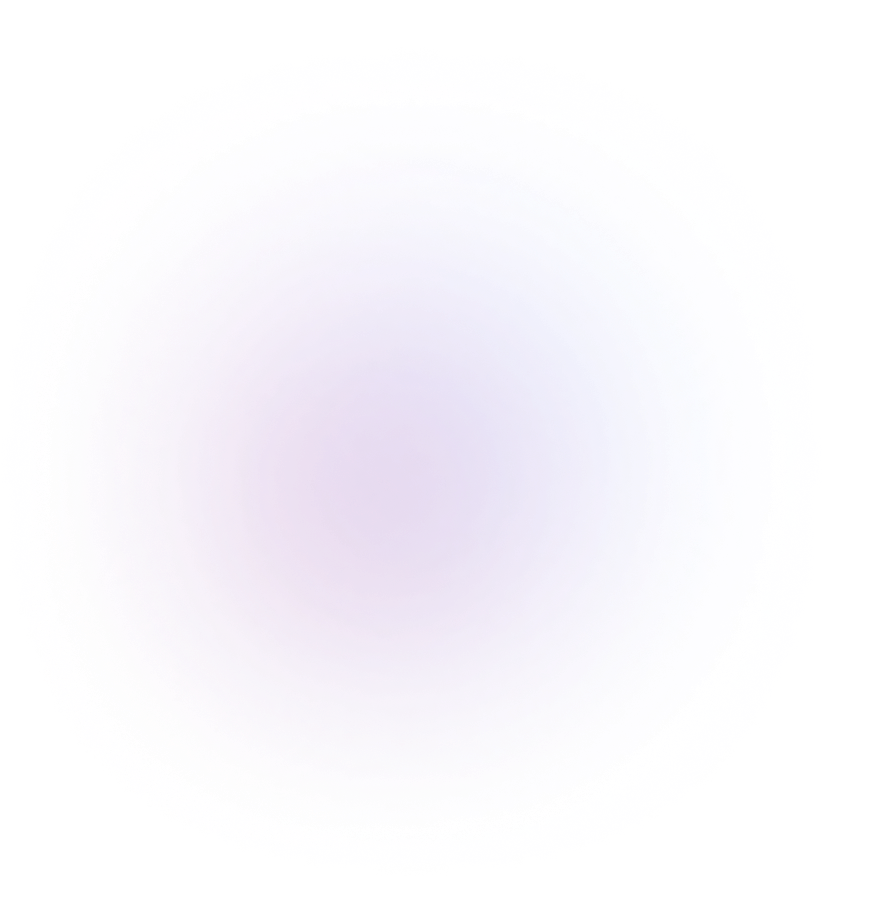 He has previously served on the Boards of the Aga Khan Health Services, Kenya, the Aga Khan Education Services, Kenya and as Chairman of the Board of Governors of Kisii Special School for the Mentally Handicapped. He has also served as a member of the Kisii County Public-Private Partnership Committee, Kisii County Budget & Economic Forum Committee and Board of Director - Kisii Teaching & Referral Hospital.
Mr. Jamil Shamji
Chairperson, Kisii County Municipal Board
Mr. Shamji was appointed to the Board in March 2010. He holds a BA (Hons.) in Business Administration from Washington State University, U.S.A. and has undertaken courses towards an M.B.A. (Strategic Management) from Drexel University, U.S.A. He is also a Fellow of the Kenya Institute of Bankers and a member of the Institute of Directors (Kenya). Mr. Shamji is a prominent businessman based in Kisii and serves as a Director of various companies, including DTB Burundi, A. Jiwa Shamji Limited and Sansora Bakers & Confectioners Limited.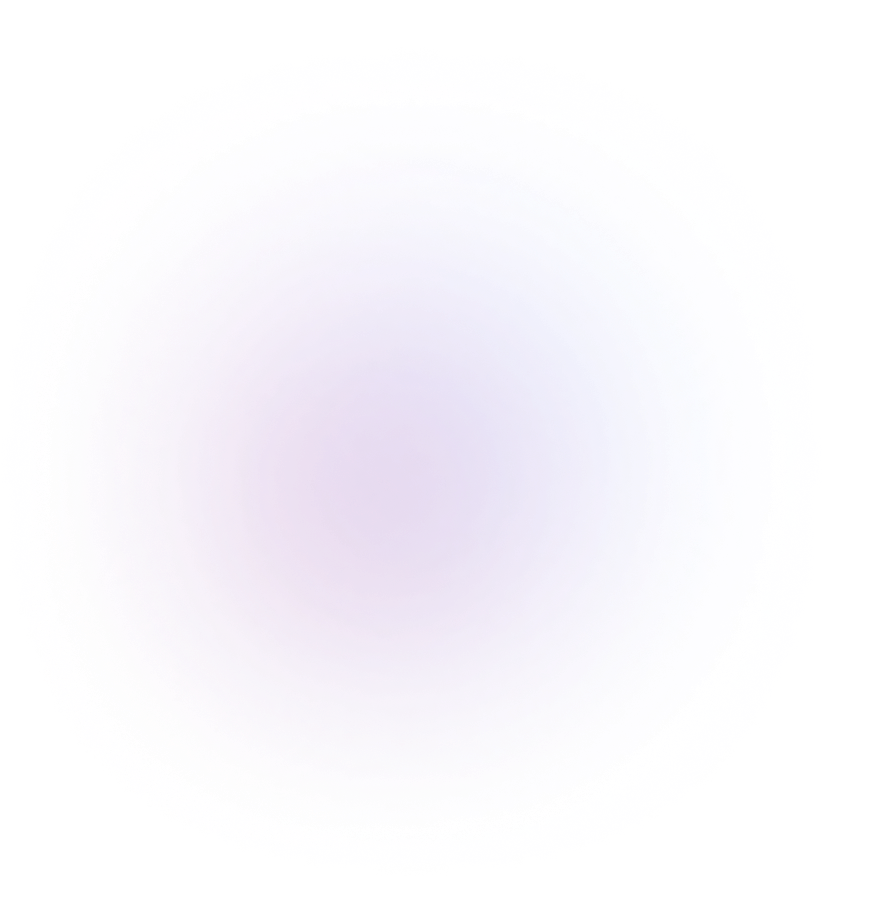 Pravin is passionate of transforming TVET in Africa to be robust and flexible, meeting the current requirements, changes and preference of the population rather been stagnant. He is also nominated to support TVET activities in South Sudan appointed by the Ministry of Gender, child and Social Welfare.
Mr. Pravin Eazhawa
Director Technical and Vocational Training
Pravin S. Eazhawa is the director Technical and Vocational Training at The Kenya National Chamber of Commerce and Industry. He joined the Chamber with a dream of making Technical and Vocational skills inclusive and essential in determining employability.
Chairing Technical and Vocational committee at the Chamber of Commerce, Pravin has been responsible to have successfully coordinated World Skill Days in Kenya and creation of an incubation hub called as "Pentagon" to assist the youth to have their ideas converted into successful businesses.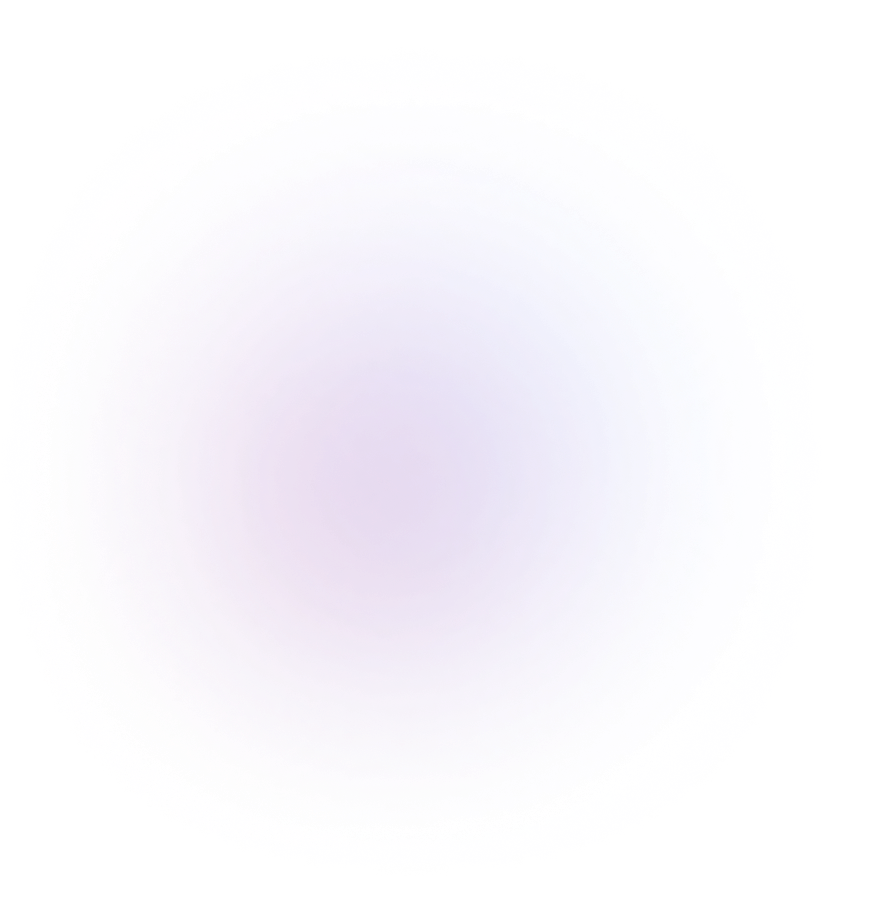 Eunice holds an MBA from Strathmore Business School.
Eunice Ogolo
Private Sector Development Lead
British High Commission in Kenya.
Eunice Ogolo is a development professional, with specific interest and expertise in enterprise innovation and private sector development. She is passionate about opportunities that promote human potential and support disadvantaged populations to thrive. Presently, Eunice leads UK's strategy on resilient urban economic development in Kenya through the Sustainable Urban Economic Development Programme; as well as the trade and regional integration portfolio. She was previously the CEO of Kenya Youth Business Trust, a youth entrepreneurship programme that supports business start-up among youth from disadvantaged backgrounds. Prior to this, she worked in the microfinance industry.
Eunice holds an MBA from Strathmore Business School.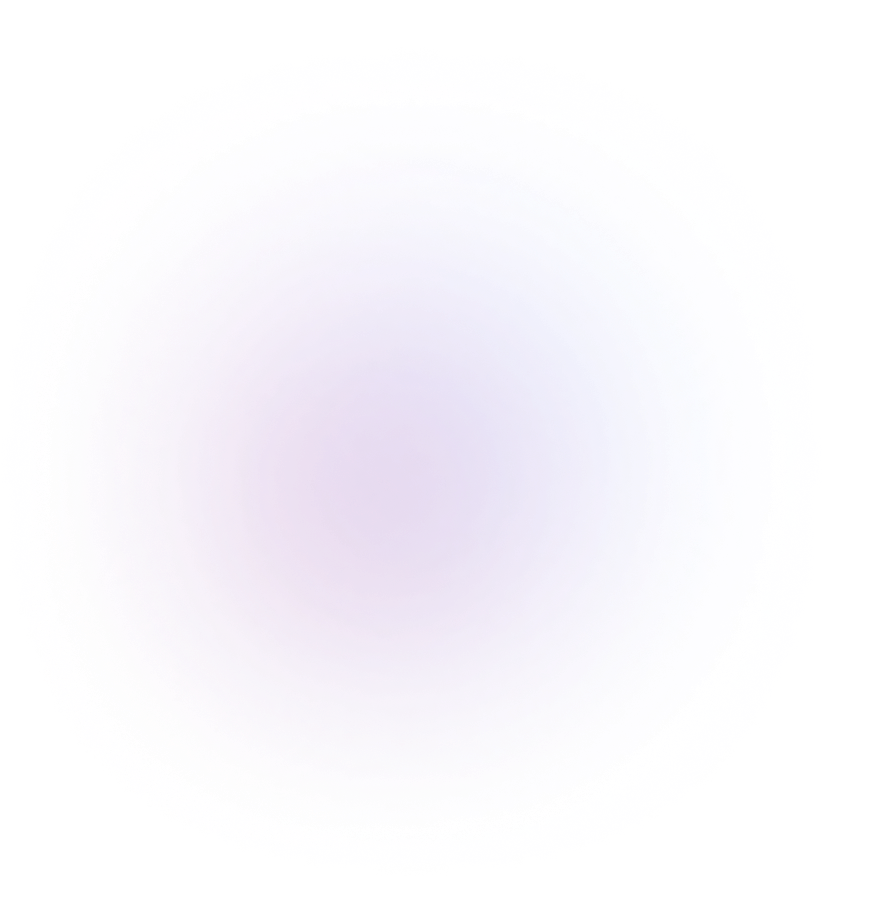 He has attracted research funding and consultancies to the university and has continued to publish in peer reviewed high impact journals with over 83 publications, over 8 articles in book and refereed book chapters, several refereed and non-refereed conference publications among such other activities. He has attended and presented his research findings at learned conferences, seminars and workshops and is also a member of several professional affiliations. He is currently also the Chairman of Board of Management, Kyatune Boys High school.
He has demonstrated excellent instructional and organizational skills, ability to work independently meticulously and to deliver efficient quality work. He has excellent computer skills, He is a team player, who works with minimum supervision, and communicates well and shares learning experiences with colleagues. He has good working relations in multicultural settings.
Prof. Kisilu Mashtakh Kitainge
Ph.D in Education (TVET) - Royal Melbourne Institute of Technology (RMIT University) Melbourne, Australia; M. Phil. and B. Ed - Technology (First Class Honours –Power Mechanics Technology) - Moi University, Kenya.
Prof. Kisilu M. Kitainge is currently the Chairman of Governing Council, Kisii National Polytechnic since February 2020. He is also the Serving Dean, School of Education at University of Eldoret. He is an accomplished TVET scholar with very precise clarity of thought and high reputation both locally and internationally. He is a hardworking, self-motivated and have successfully held many departmental, school and university wide positions. He is a person of high integrity who respects and applies the values and principles of leadership as outlined in the Kenyan Constitution.
He is a focused, honest, self-driven, organized and a motivated person who is result oriented and an achiever in whatever he does. He has been very instrumental in the promotion of Technical and Vocational Education and Training (TVET) in Kenya and abroad. He has exceptional organizational skills and has been instrumental in organizing conferences, workshops and seminars. He gets along with everyone, has excellent communication skills and is a great team player and has mentored many under and postgraduate students in Education and Training.
He has a teaching experience in the university (both locally and internationally) spanning over 22 years in which I have participated in writing and implementation of the new curricula, teaching and supervision of undergraduate and postgraduate students. He has successfully supervised over 15 masters and 9 PhDs who have since graduated and are well placed in Kenya, regionally and globally. He is also served as postgraduate internal and external examiner both locally and internationally. He has trained extensively in his field of specialization and other relevant areas, which has enhanced his teaching and research skills both locally and internationally.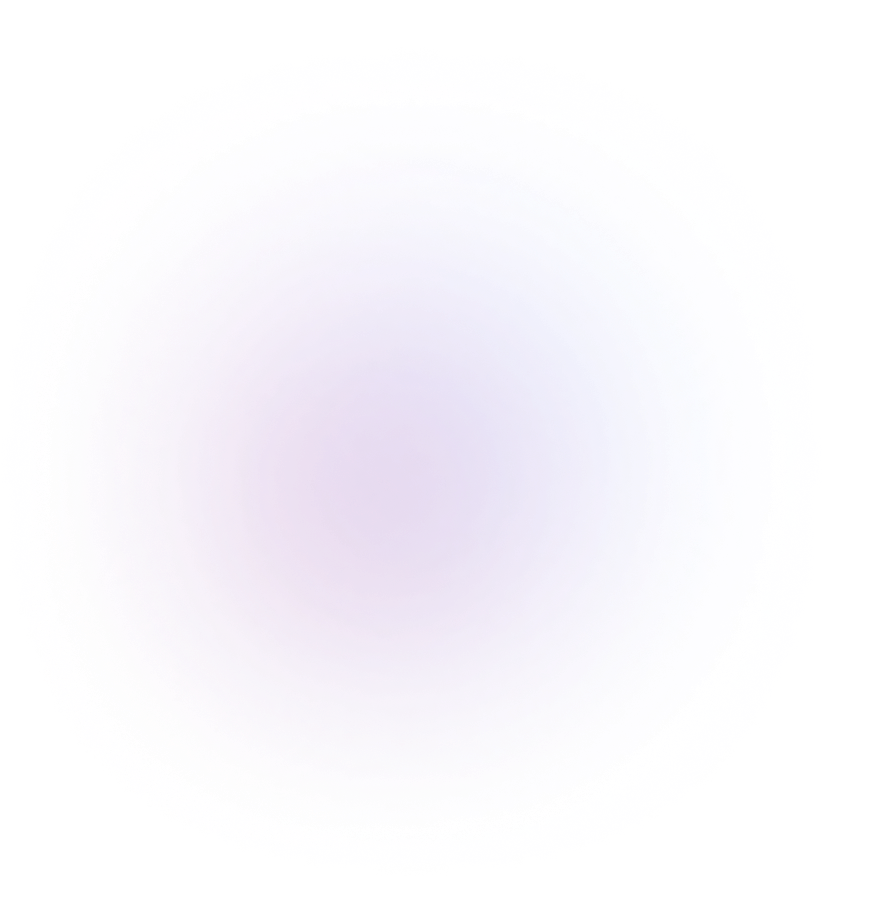 Gideon Murenga
TVET Technical Advisor and Nairobi Regional TVET Coordinator, GIZ
Gideon is the TVET Technical Advisor and also the Nairobi Regional TVET Coordinator for the Promotion of Youth Employment and TVET project at GIZ. GIZ is pioneering the Cooperative/Dual Vocational Training in Kenya in close collaboration with the private sector